Skin Survival Tips for Camping (or How I Survived Coachella Without a Breakout)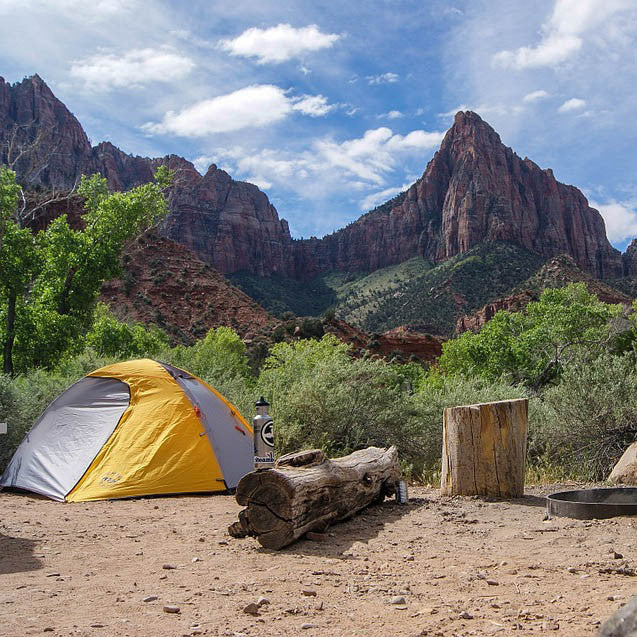 Last weekend, I made my annual trek to the Coachella Music Festival near Palm Springs, California, for four days of camping and listening to music in the sun. I honestly wasn't sure how I could survive it without a breakout, but I did! And I'm here to help share my tips.
1. I brought my own food. Every morning, I ate a low-sugar (honey) granola with unsweetened almond milk and a banana. Left to the festival, I would have shoveled down pancakes and a breakfast sandwich. And my skin would've said "no thanks!" For lunch, it was a veggie dog on whole wheat bread. Not something I would have at home, but in a camping situation I made do. I'm very happy to say my skin was cool with this. And I rewarded it with a huge green salad the second I got home!
2. I drank A TON of water. Water is our best detoxifier and in a desert music festival (or camping situation), it's your new best friend. I snuck in quite a bit of coconut water in there too, which was especially hydrating and much appreciated by my body/skin.
3. I brought my skin amenities! I packed my bag with the following super crucial products:
•Source Natural's Wellness Formula
•My Clove Oil Clearing Serum (morning and night application – LIFESAVER!!)
•Magic Water (aka my lazy cleanser. You don't even need a sink to wash your face!)
•Suntegrity's tinted mineral SPF30
•A parasol.
All of these were crucial components to keeping my skin sane from a 4 day camping onslaught. In lieu of a parasol, I highly recommend a HUGE hat to protect your face, shoulders, and back as much as possible. I love my parasol because it covers all those things and keeps me cool underneath. The most important things you can do while camping is eat as best you can, take care of your skin, wear sunscreen, and shade yourself. Doing so will minimize your chances of inflammation and ensure you enjoy yourself instead of worrying about your skin!
Elise May, CN + LE, is the owner and practitioner behind SKINutritious. She has helped over 1,000 clients clear acne with detoxing treatments, clear skin coaching, and holistic skincare. 

Work with Elise. Book online here.
---