Elise's Favorite San Francisco Eats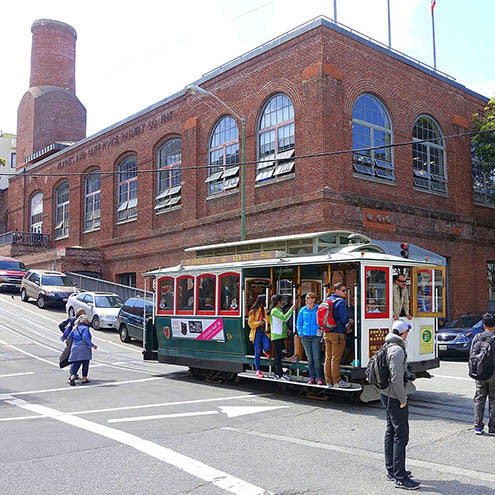 When you're trying to eat healthy, eating out is hard. It takes a lot of trial and error to find new meals that are not only delicious but good for your skin too. Here are some of my favorite go-to's where I live in San Francisco:
Cha-ya (Mission) – this delicious, vegan Japanese restaurant is FULL of delicious, healthy options! Green tea, miso soup, cucumber salad, big bowl of soba noodles… a night out here can never go wrong.
Gracias Madre (Mission) – who doesn't love Mexican food? This place does the trick while avoiding the greasy, cheese-filled menu items normally found in most nearby taquerias. Butternut squash tacos, caesar salad, and fresh guacamole…my mouth is watering just thinking about it.
Mixt Greens (Downtown) – there are few places that take salads seriously. But alas, THIS is one of those places! Load up on those greens and the best selection of fresh veggie toppings you'll find anywhere. I love the siam, the dagwood (minus goat cheese), and designing my own salads. So many options to keep it fresh and interesting!
Herbivore (Nopa/Mission) – not all vegan meals are healthy, but Herbivore does a good job of offering a wide range of animal-free meals. I am in awe of the greens they use in their salads – and shredded beets come with every one (even the side salads!).
Estela's Fresh Sandwiches (Nob Hill) – the fresh is in their title for a reason! Estela's is unbelievably delicious and they kindly LOAD their sandwiches with fresh veggies. Grab a shot of wheatgrass and their kale, ginger, beet juice for the best day of your life.
Judahlicious (Outer Sunset) – they have a great handle on really healthy food and it's tasty and affordable! Amazing juice + smoothie selection, great breakfast items (including gluten-free waffles!), and raw + vegan main dishes. Easily gets two thumbs up from me.
The Plant Cafe (Downtown/Marina) – Wide variety of food with options for everybody and anybody! I'm fairly addicted to their beet burger, acai berry smoothie, and chilled soba noodles. So many wonderful options here to keep the downtown business person healthy!
Elise May, CN + LE, is the owner and practitioner behind SKINutritious. She has helped over 1,000 clients clear acne with detoxing treatments, clear skin coaching, and holistic skincare. 

Work with Elise. Book online here.
---